In Australia it's that time of year again. Summer is the season of tennis down under. What better way to enjoy the Australian Open then to watch two Aussies in the second week. Unfortunate but expected outcome with Tomic last night. Looking forward to Hewitt's match tonight.
I've always been a big fan of tennis. I had tennis lessons when I was young and although I received a trophy for "most improved" (
my one and only)
I pretty much suck at playing (and at every other sport while I'm at it). Before my husband and I started dating I told him I played tennis as a child and of course I went on about my beloved trophy that I won. I thought I had mentioned to him that I actually wasn't any good. When we went out on our first date we went to play tennis . Given my mention of "the trophy" he assumed I would be good. Oh did he assume wrong! He was very wrong. I still get teased about it until today. I would like to
reiterate
the "most improved" element of the trophy. I did not mention I was a champion. I did not even compete. Yes I sucked but I still love tennis.
Watching the tennis, it's always interesting to see fashion through the years. Gosh there has been change.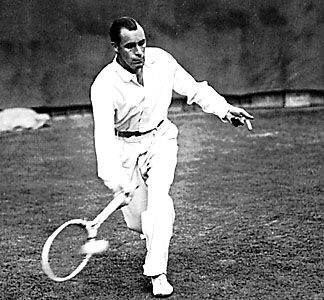 How cute are Evonne Goolagong's dresses. Check out the scalloping on the dress on the right.
Monica Seles, oh how I loved her.
How hilarious is Agassi's outfit? Gosh he went through some style changes.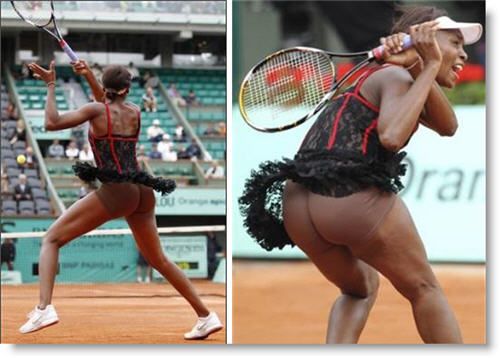 Images via Vogue Australia Online and Google Images